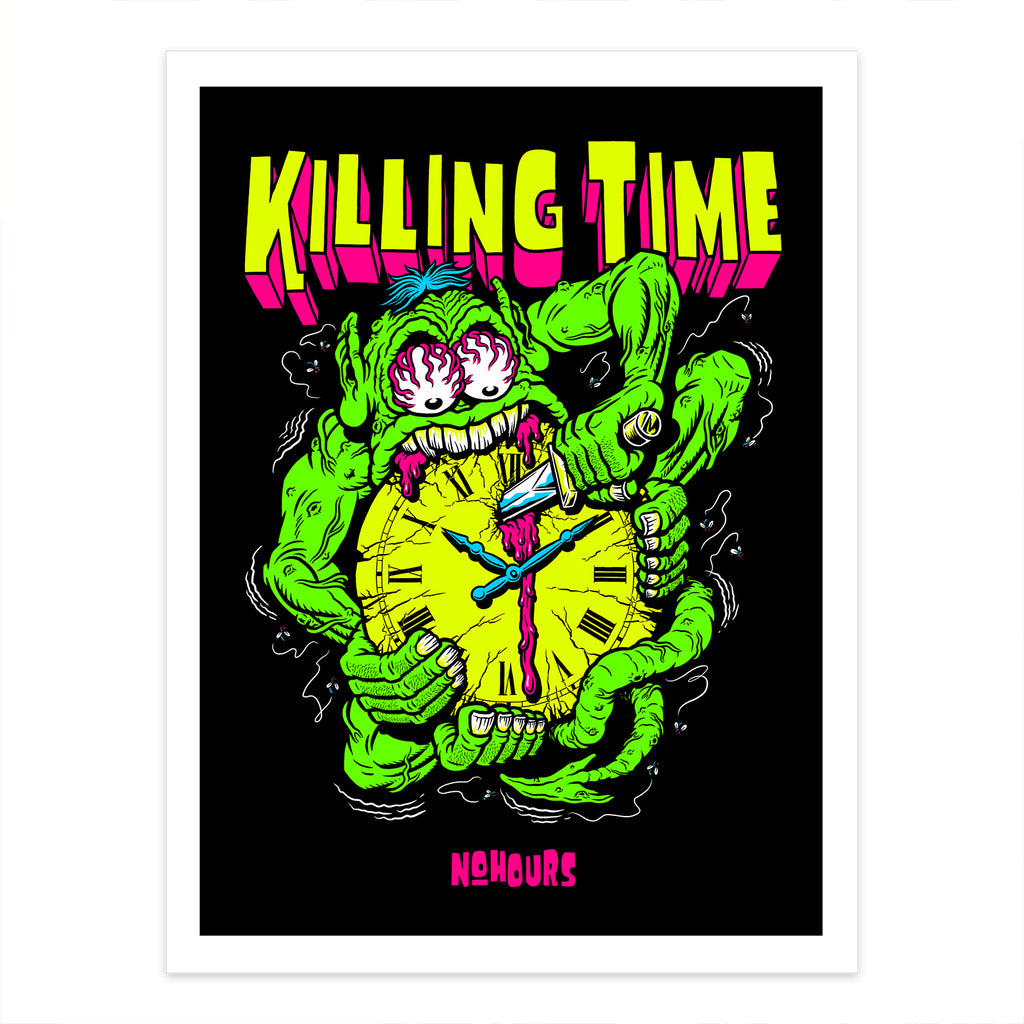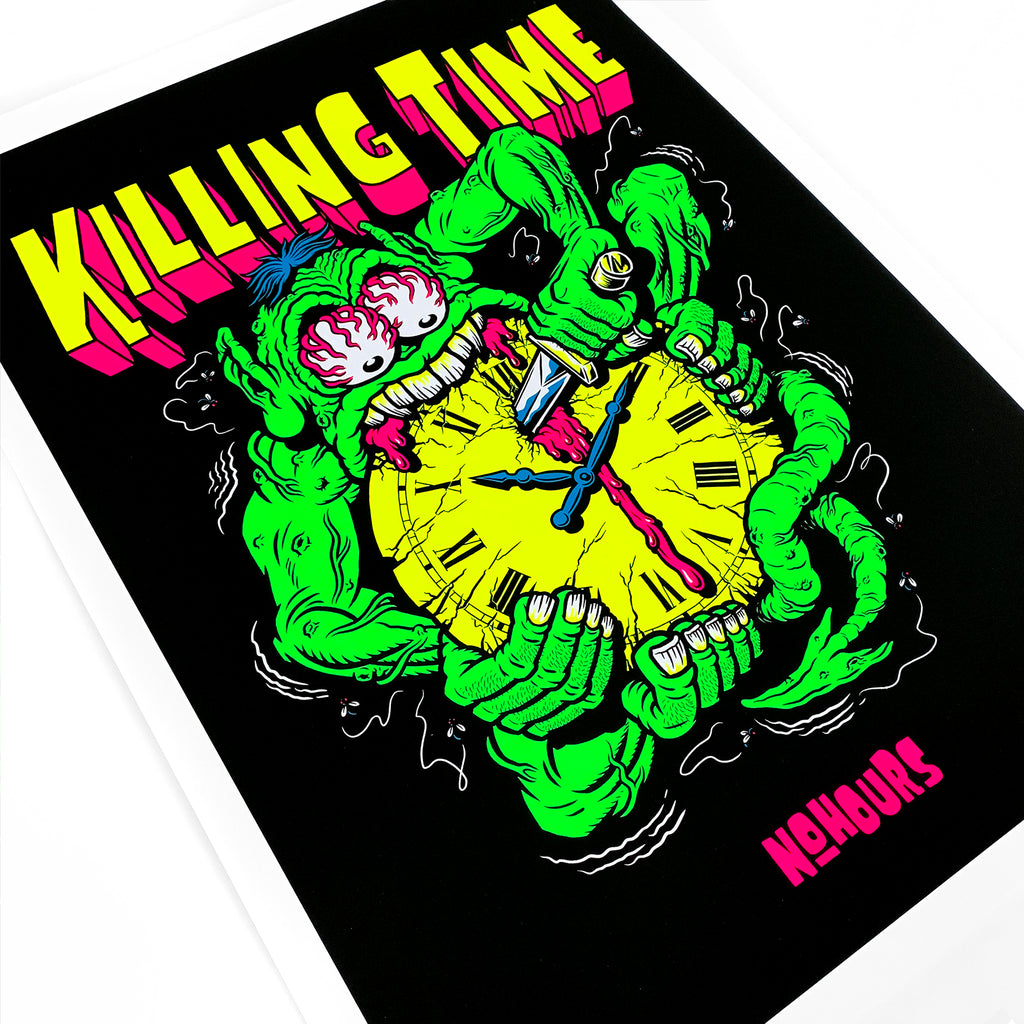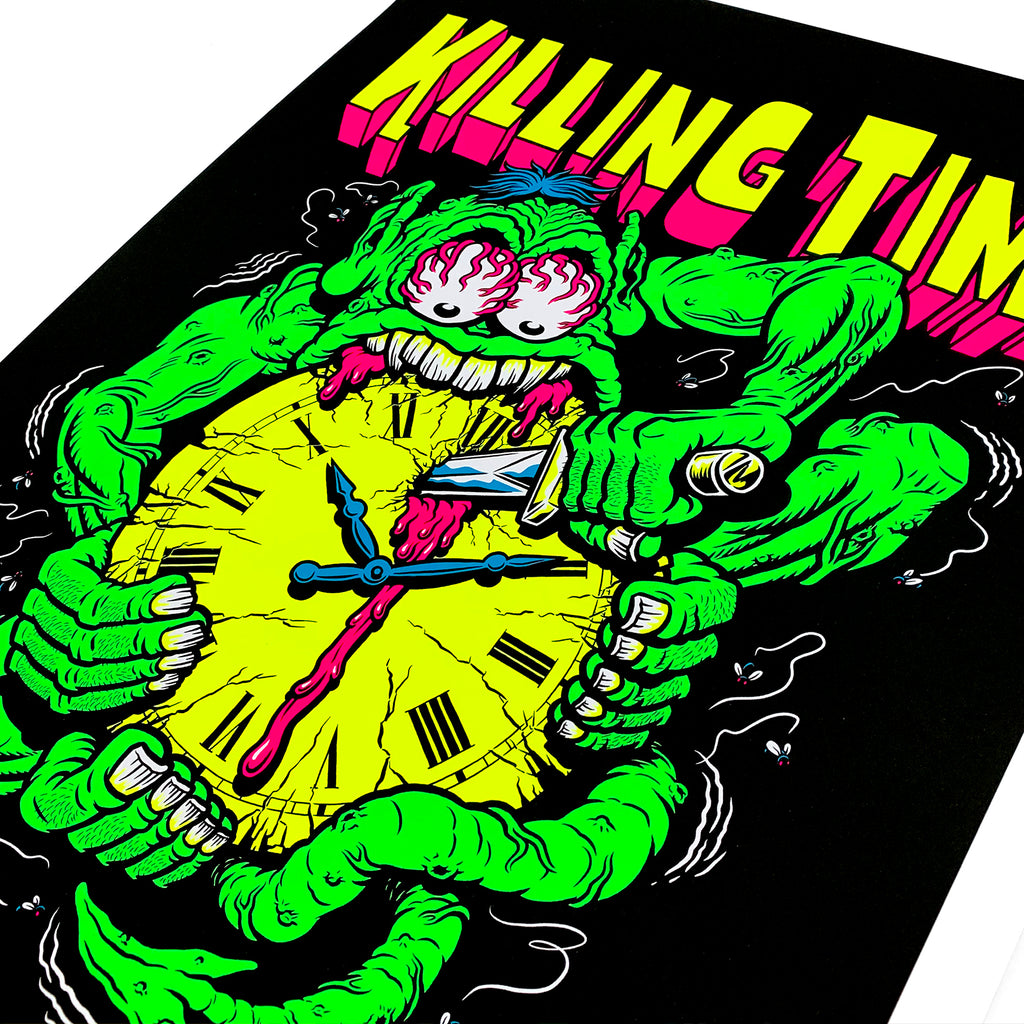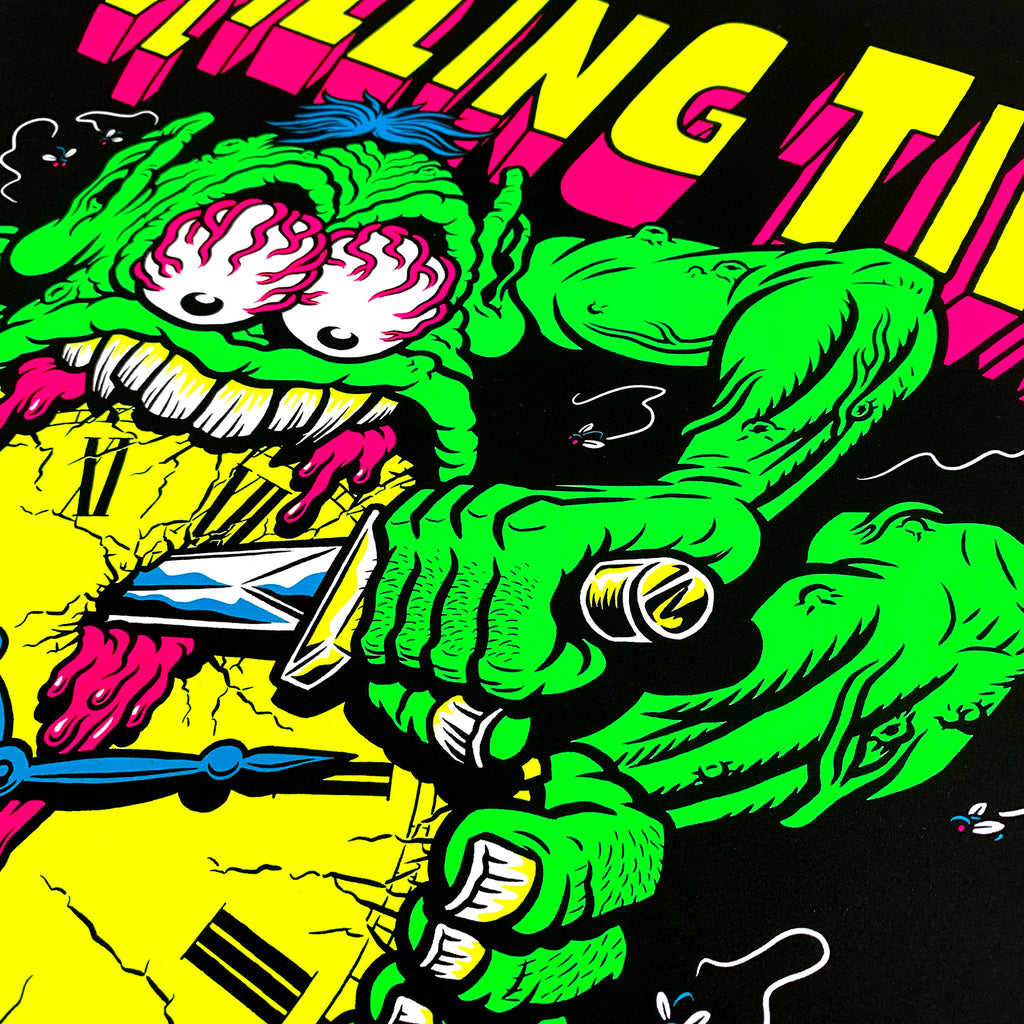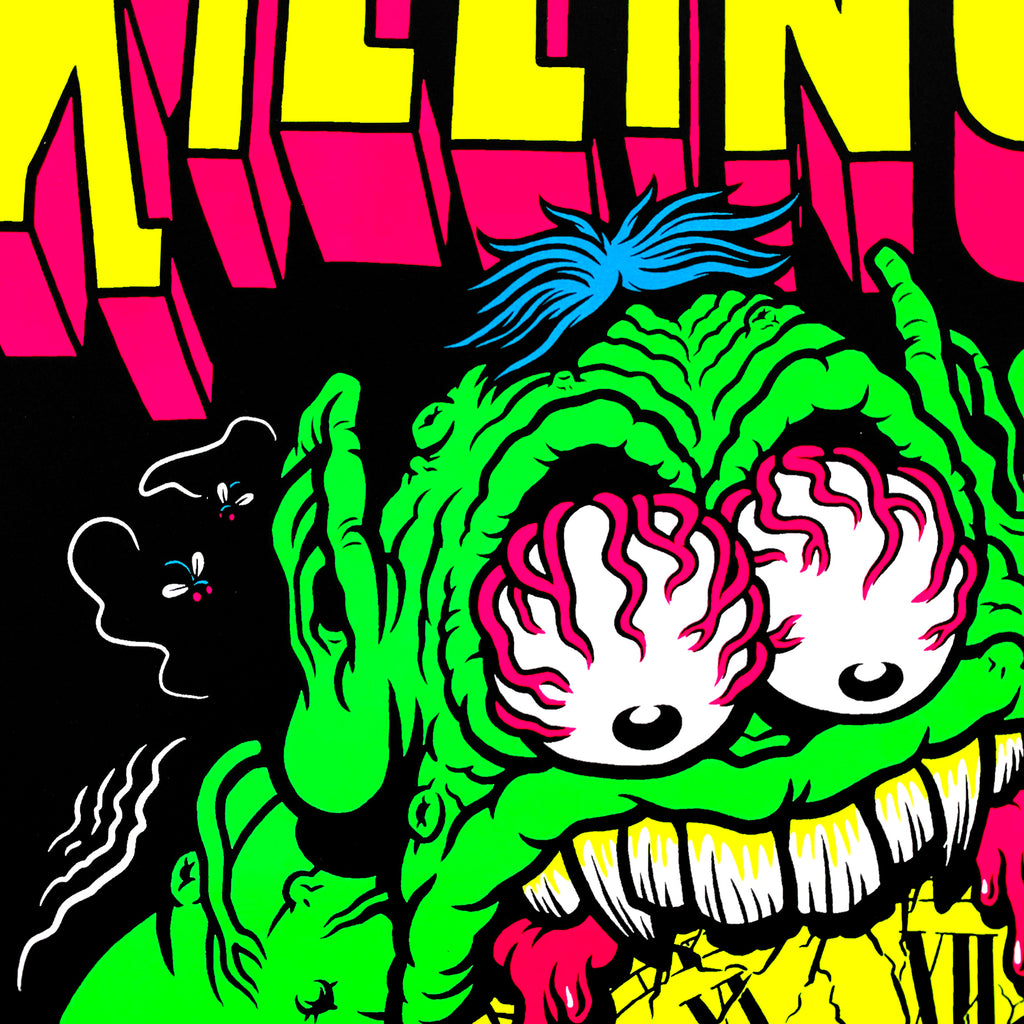 Killing Time Print
We teamed up with one of our favorite artist / illustrators Brian Romero, to bring our ever evolving Killing Time theme to life. Using mind melting inks combined with Brian's amazing talent this day glow monster will bring any wall to life and serve as a good reminder to stop procrastinating.

. 18 x 24, 4 color, hand pulled screen print poster.
. Printed on archival poster paper with mind melting fluorescent ink.

. Edition of 50.
. To view more of Brian's work visit his site here
http://www.brianromero.com/